28 March 2023

22 March 2023

8 February 2023

1 February 2023

31 January 2023

17-21 January 2023

8 November 2022

Summer 2022

2 October 2021

2 September 2021

14-22 August 2021

12 April 2021

20 November 2020
12 August 2020

10 June 2020

2 June 2020

15 January 2020

22 November 2019

29 October 2019

14 October 2019
1 October 2019
I began to work at the Faculty of Chemistry, University of Warsaw!

5 August 2019
I am looking for a PhD student to work on MOF crystal structure prediction!
Update : now closed.

9 June 2019

3 June 2019

19 May 2019

29 April 2019

5 April 2019
New paper in Science Advances. reports on hypergolic MOFs as a new type of rocket fuel! Introduction of electron-rich substituents into ZIFs triggers their reactivity towards oxidation. Periodic DFT calculations explain the thermodynamic efficiency of the new materials with varying metal types and ligand substituents.

28 February 2019
Development of pharmaceutical crystal forms which are stable under atmospheric humidity is a major challenge for the pharmaceutical industry. In this new CrystEnComm paper with Dr. Ranjit Thakuria we explore the stability of two polymorphs of caffeine:glutaric acid cocrystals towards hydration under controlled humidity conditions.

4 January 2019
In our new Nature Communications paper we report the formation of cocrystals based on unprecedented halogen bonds to heavy pnictogen atoms (I...P, I...As and I...Sb). Thermodynamic stability of the cocrystal and halogen bond interaction energies are investigated using DFT calculations.

22 November 2018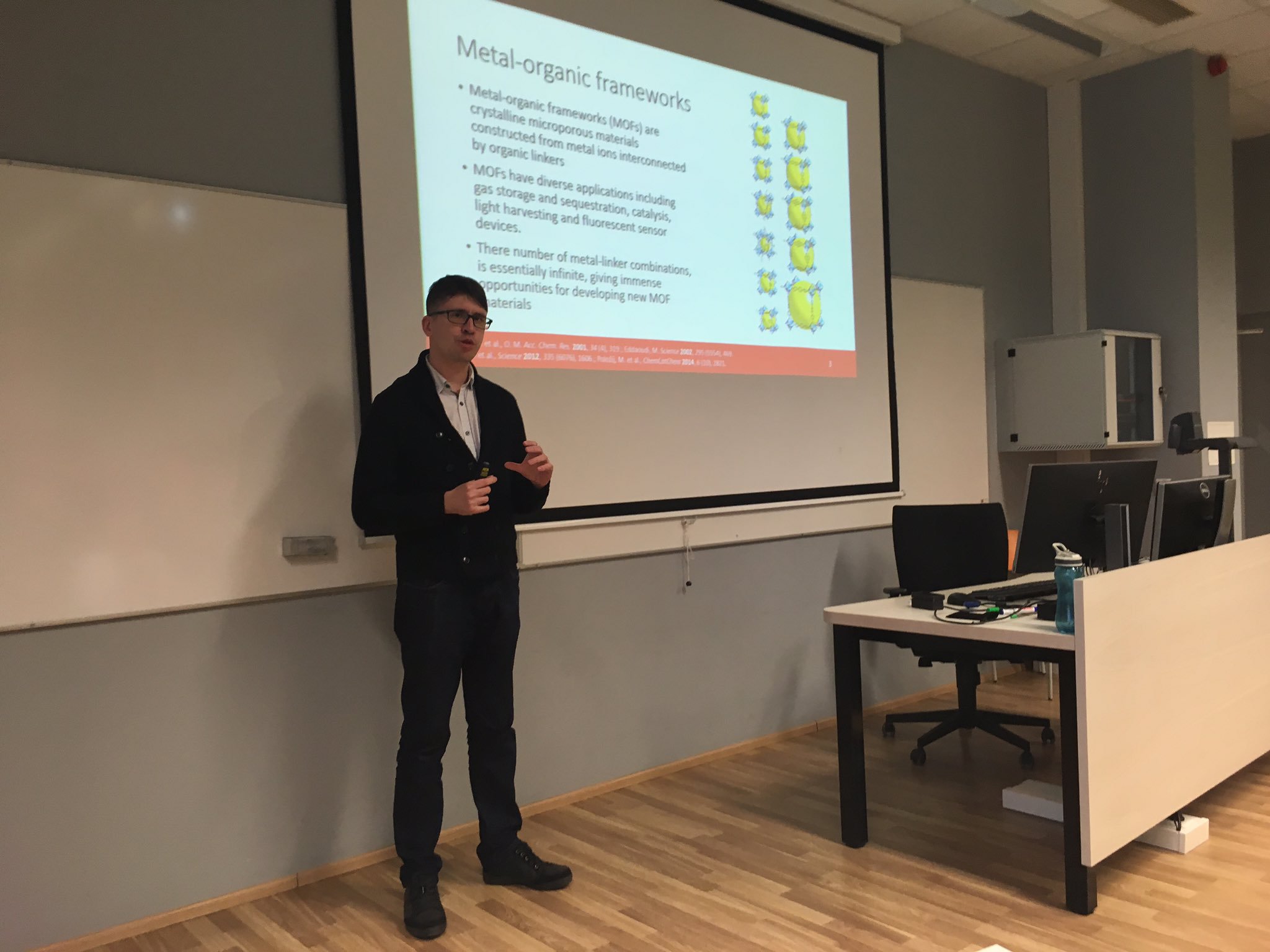 Mihails presented his work on MOF structure and property prediction at Tallinn University of Technology.

30 August 2018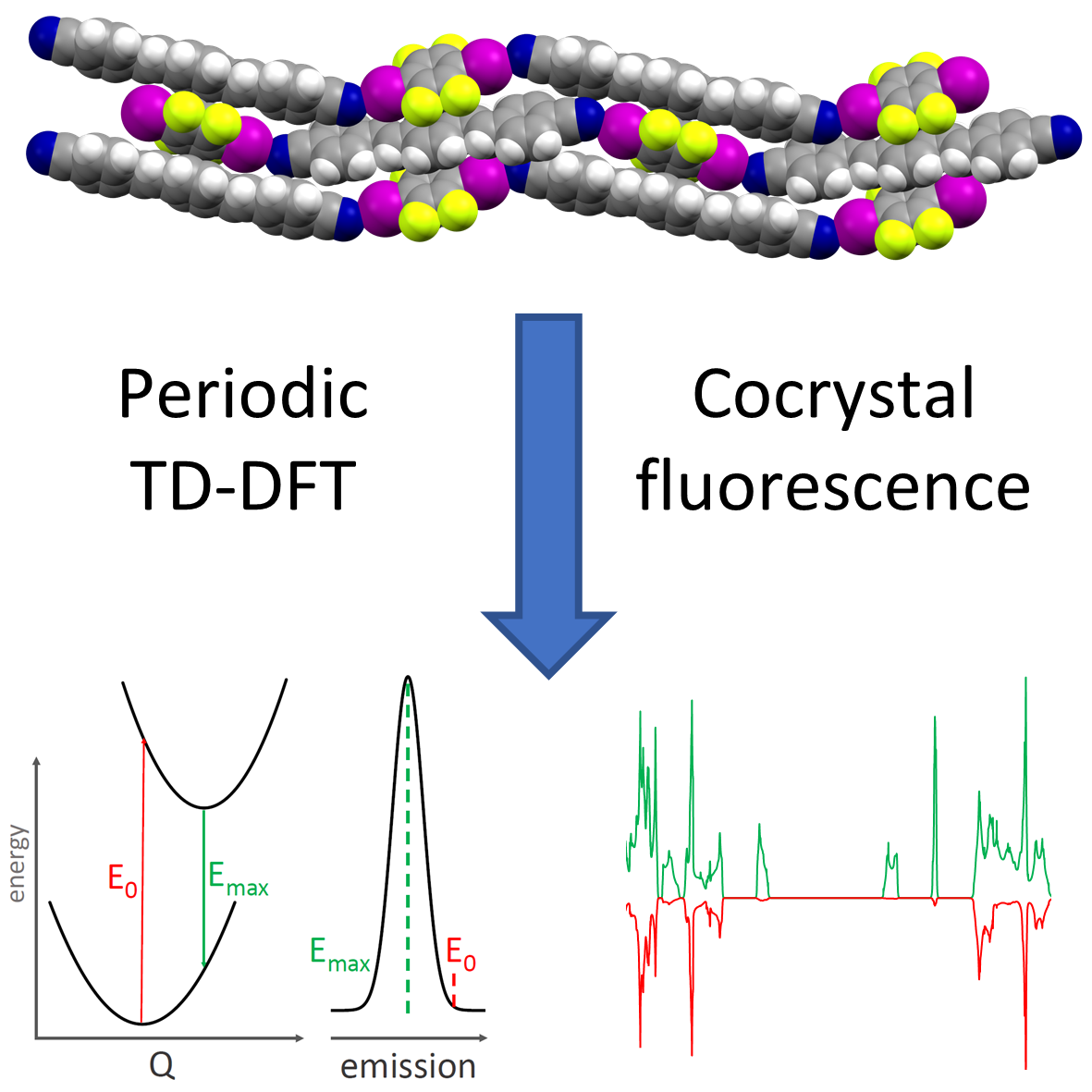 Cocrystallization of organic chromophores is an elegant way to design next generation organic materials for optoelectronic devices. In this J. Phys. Chem. A. paper I utilised the CASTEP implementation of periodic time-dependent density functional theory (TD-DFT) to predict fluorescence spectra and explain the effect of supramolecular interactions on the emission properties of several fluorescent cocrystals.